Cat paintings, come and get them! Here you can view a voluminous variety of splendidly festive and fantastic felines. If you're looking to commission a cat painting based on your own beloved fur-ball, then you've come to the right place!
Our business is making your cat look splendid in a handmade oil painting on canvas. You can commission completely custom work or select from one of our many Popular Scenes. It is our aim to bring your exact vision to life – in paint!
Already have an idea for the perfect cat portrait? Tell us! 
Some beasts are marvelous heroes and villains.
While other beasts are splendidly refined.
Don't need a funny cat painting with a fancy costume? Then check out our No Costume Designs. We also have a Photo to Painting option if you already have the perfect picture you want to recreate in paint. Splendid Beast cat paintings know no bounds. The only limit is your imagination!
But all beasts are purr-fect in their own way.
 Not all cat paintings need a costume to be splendid.
Some cat paintings command more respect.
Teeming with detail and color.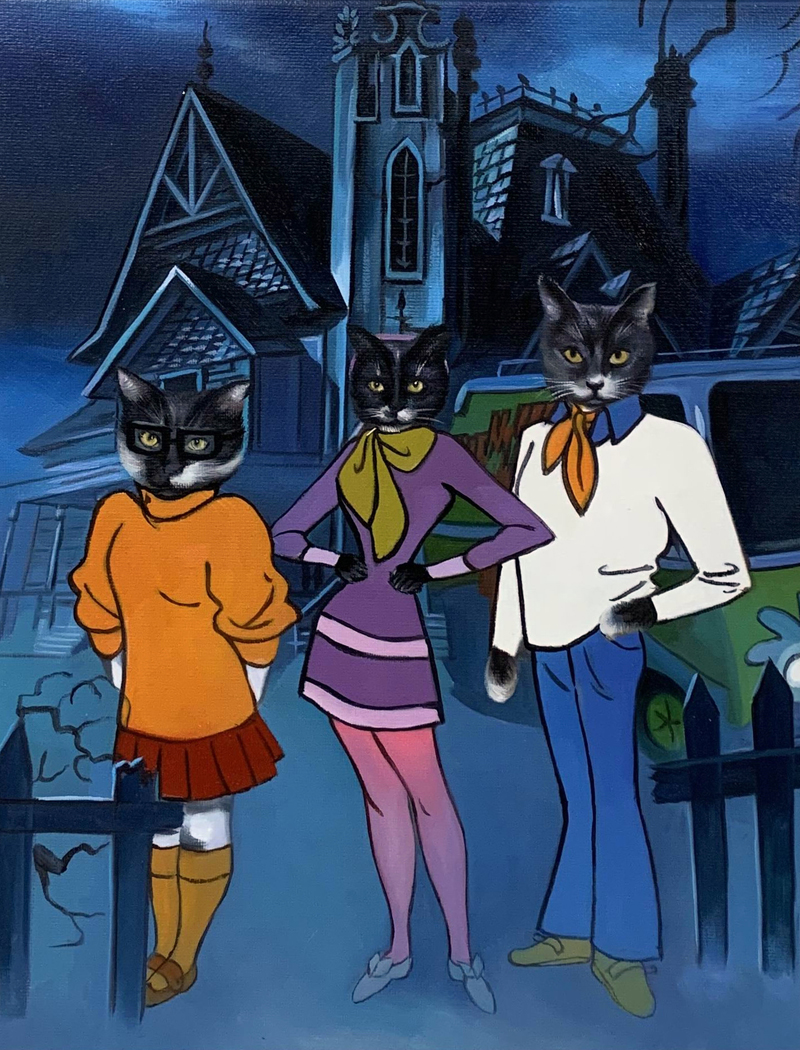 The possibilities are endless.
What are you waiting for? It's time to bless your walls with your own Splendid, custom made cat painting!
What makes your feline fantastic?
Tell us all about your furry companions – we'd love to know!