Paintings of dogs playing cards & poker have been around for a long time, popularized in the early 1900's with the recognizable "A Friend in Need" painting…but what about cats playing cards paintings? Or paintings of cats and dogs playing cards together? Or even horses playing cards?
Fortunately, Splendid Beast is here to answer this call. We've done everything from solo pets to 8 pets playing cards together!
Here are some Splendid duos to start it off:
You'll quickly begin to see how various additions and changes to these portraits can make them much more personalized.
Customizing the card playing Beasts
Visits to the Old West (and further) are not out of the question. What better place to find dogs playing cards?
Sometimes those card playing pets like to dress up for the occasion as well.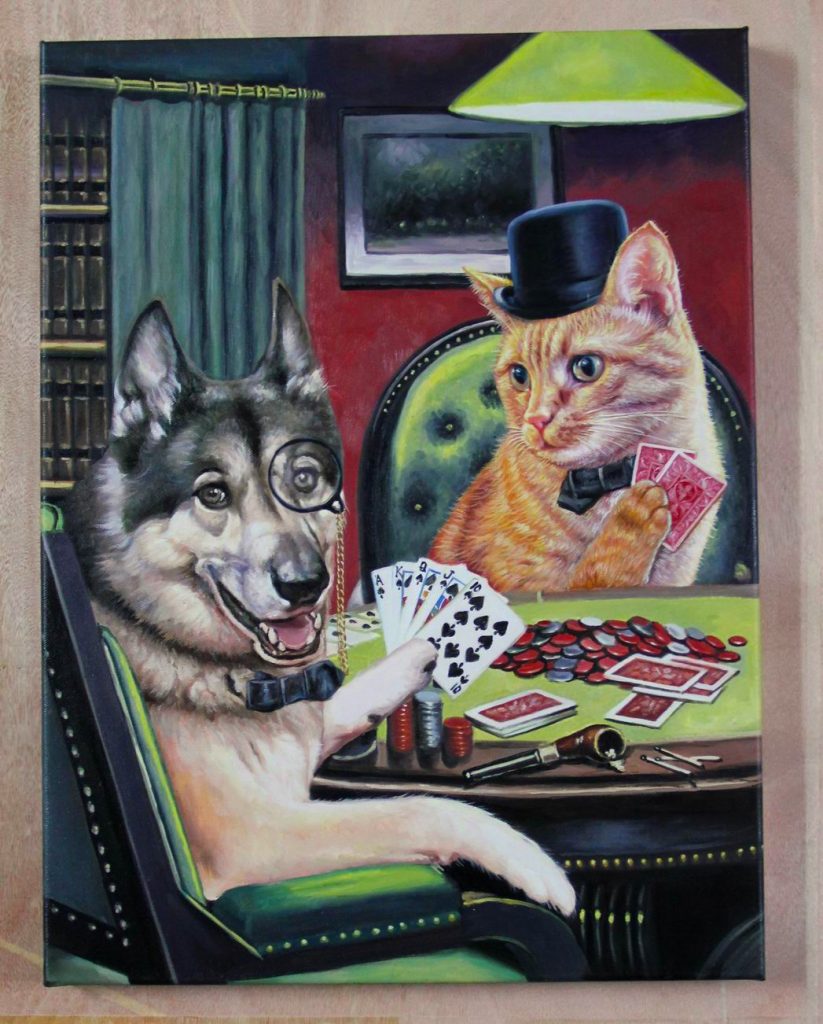 But there's always room for more card playing dogs and cats!
Sometimes their humans like to join in as well..
They're quite the dapper looking group of card-playing pets.
But most of the time, there's no room for humans! We can really pack in the dogs, cats, and..horses?
Sometimes, a card playing dog's best friend is just 7 more of himself! Because why not?
The OG dogs playing cards pieces
Here's a few more of our favorite card playing dogs and card playing cats paintings from previous years:
A Splendid Beast oldie but goldie. Based on the original "A Friend in Need", this was the first card playing dogs painting that we ever made. Not a single one has been the same over the years, so each has their own unique flavor and design changes.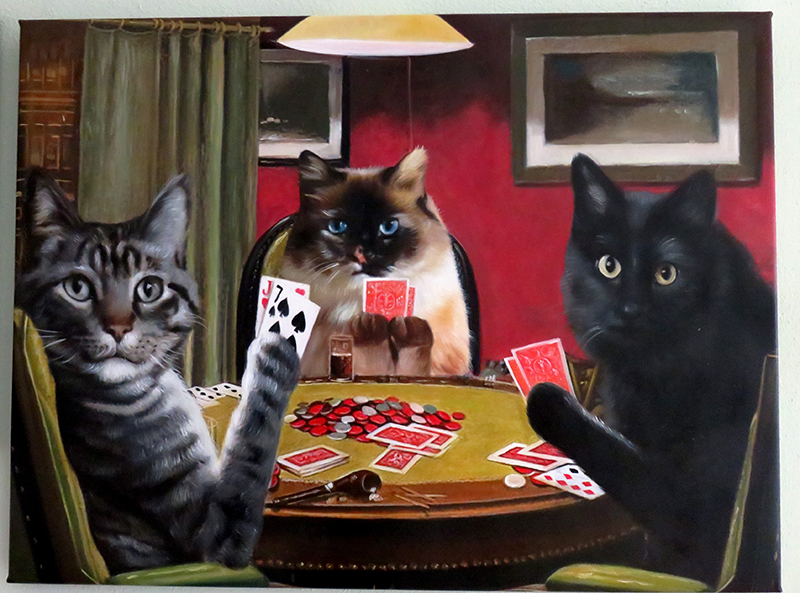 There will never be a shortage of card playing pets to make paintings out of, so we'll update this page with new portraits as we create them!
Want your own pet painting depicting a card battle for the ages? Order your own custom pet painting or pick from our list of template pet paintings! You can also email us with your idea directly by clicking here.